Yield 4-6 servings
Ingredients
2 chicken breasts
2 tablespoons sesame oil
¼ cup rice vinegar
¼ cup gluten free soy sauce
2 tablespoons peanut butter
1 teaspoon minced ginger
1 teaspoon crushed red pepper
2 tablespoons honey
1 teaspoon garlic powder
1 large red pepper, diced
16 ounces mushrooms, diced
Salt and pepper to taste
8 lettuce leaves
Chopped green onions for garnish
Directions
Heat 1 tablespoon of sesame oil in skillet on medium high heat.
Cube and cook chicken. Set aside.
In same skillet cook rest of the mushrooms and red pepper for 10 minutes. Season with salt and pepper to taste.
Combine in small bowl, vinegar, soy sauce, peanut butter, ginger, crushed red pepper, honey and garlic. Stir to mix.
Set aside ½ cup of sauce.
Add chicken back to skillet and add sauce. Cook 10 minutes.
Place chicken into lettuce wraps and drizzle with more sauce.
Garnish with green onions.
At Milestones and Onsite we incorporate high quality ingredients from local farmers to ensure that everything we do helps aid in the healing process. The culinary experience at Milestones and Onsite, is a crucial part of our signature healing hospitality.
For more recipes from the Onsite Kitchen, articles from our clinical team, descriptions of Onsite's robust digital and in-person experiences, and powerful stories from Onsite Alumni, pick up a copy of our annual Onsite Journal.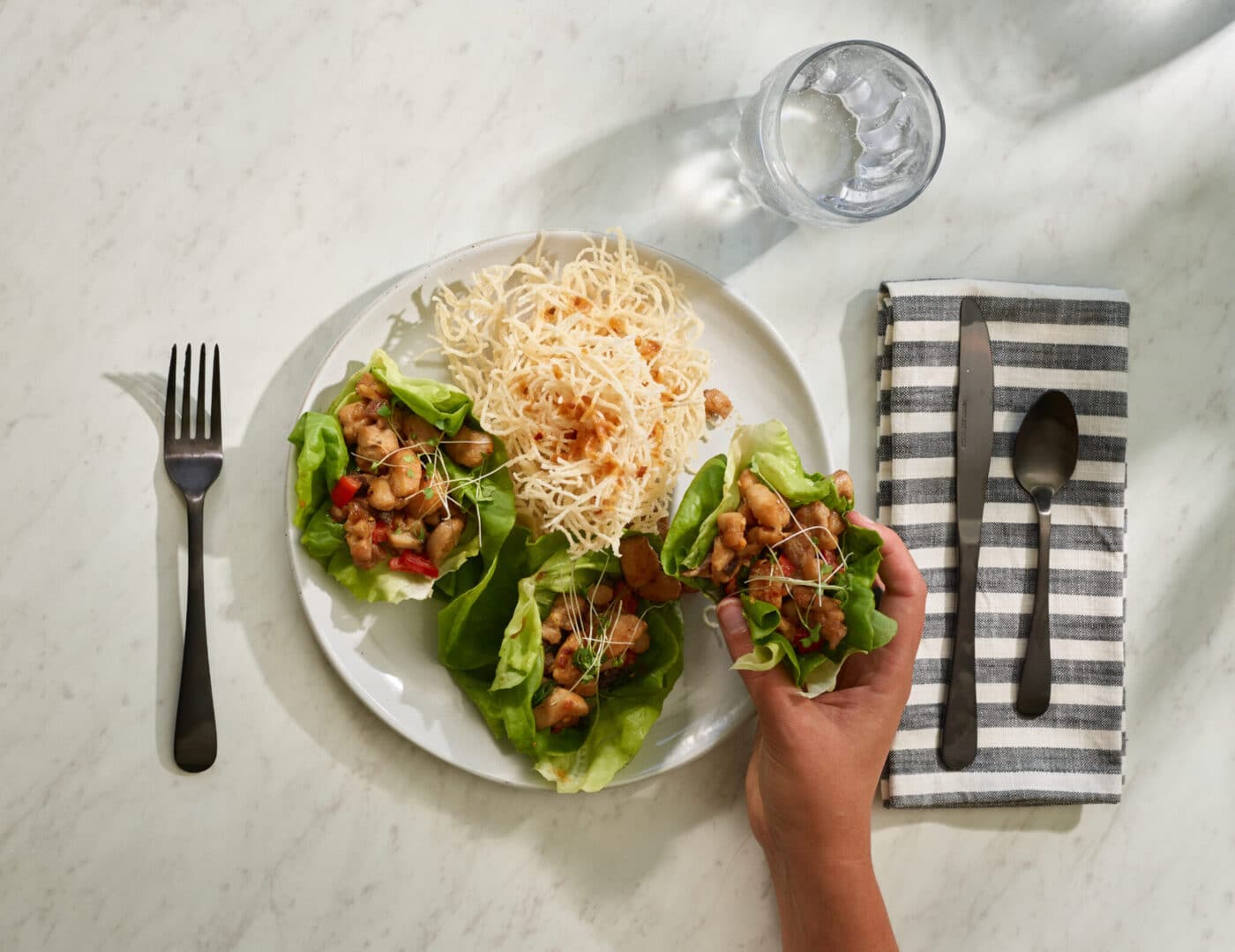 New resources from Onsite