Adventures
Foster a deeper sense of well-being, clarity, and connection in nature.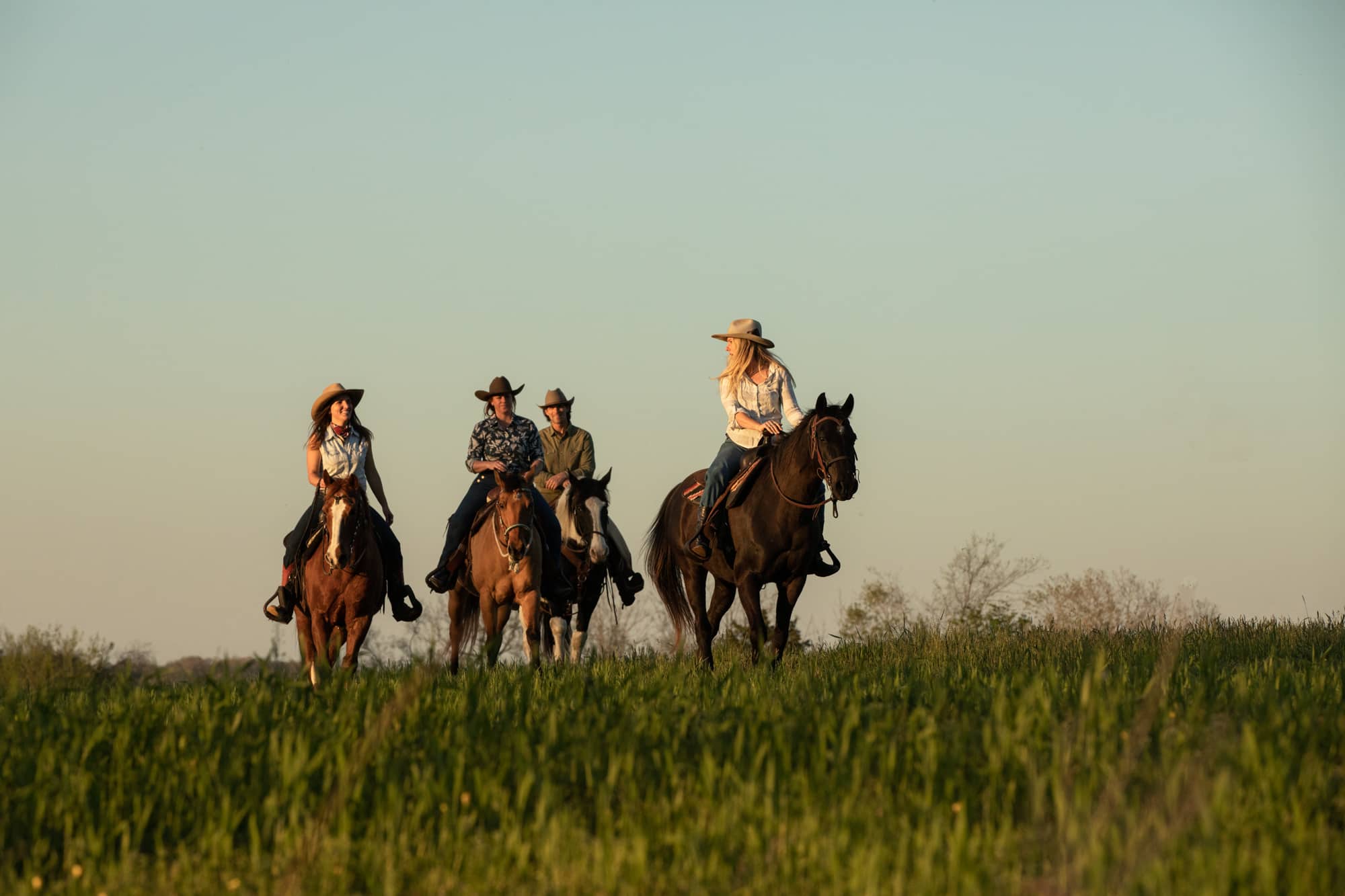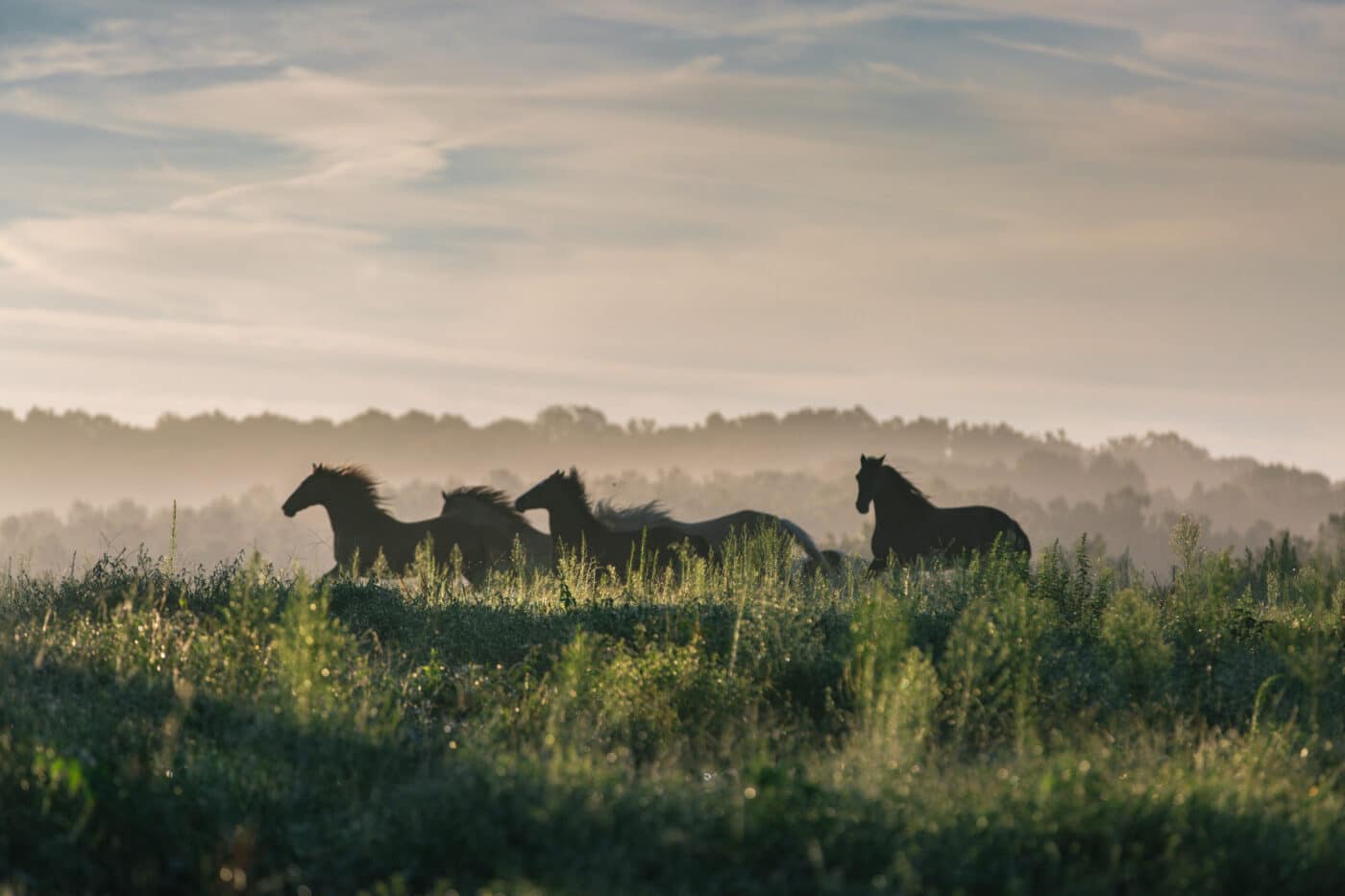 Breathe the
fresh air
In this always-on world, unplugging can be a need, not a want. Our emotional wellness adventures let you get away from the everyday, immerse yourself in nature's nurturing embrace, reconnect within, and reset.
The experience

exceeded every expectation

I had. The leaders were so grounded and created an environment that made me feel open, safe, and supported. The horses and being outdoors were game changers for me. I will forever recommend this program!

The

safe atmosphere

led to such an incredible breakthrough. The genuine connection between everyone in my group was a game-changer! I so appreciated the intentionality in every detail that made the entire process so much more powerful.

Our leaders were excellent. Warm, flexible, and creative. Their skill level was

incredible

. I am in awe of them and their work.
Find the nurture in nature
Be present and find yourself.
Learning and growth opportunities with our four-legged friends.

Expansive outdoor spaces to evoke a spirit of adventure and exploration.

Moments of margin to help you slow down and truly rest.

Guided group experiences to evoke healing and transformation.

Spontaneous moments of deep laughter and connection with new friends.

Nurturing community that supports your healing process.

Boutique accommodations to foster rest and rejuvenation.
Frequently Asked
Common questions about our adventures.
Who leads the adventure experience?
Megan Repass, our equine and adventure therapy director, oversees and leads all our adventure experiences, assisted by a handful of adjunct adventure therapists and guides.
Megan earned her Master's degree in psychology from Lipscomb University and holds a license in substance abuse counseling. She is a certified clinical trauma professional and uses modalities such as EMDR, IFS, psychodrama, and experiential therapy.
Do I have to be "outdoorsy" to do an adventure experience?
All you need is a willingness to get outside your comfort zone! All skill and experience levels with the outdoors are welcome!
How do I know which adventure is right for me?
Our adventure experiences are curated to help you disconnect from your everyday and reconnect with yourself. Utilizing innovative therapeutic techniques in the nurturing embrace of nature, you'll find the rest and reconnection you deserve.
When you're ready to take the next step, our trusted admissions team will help guide you to the right program to meet your specific goals and needs.
Do I have to have adventure gear in order to attend?
All adventure gear for equine therapy and fly fishing activities will provided for you.
What is adventure therapy?
Adventure therapy is a dynamic way to break through boundaries, build awareness, and establish healthier behavioral patterns. Using nature and experiences, adventure therapy is proven in helping lower anxiety and depression and raise levels of trust, self-esteem, and peace.