Ingredients
2.5 tablespoons grapeseed or safflower oil
14-ounce can of hearts of palm drained and roughly chopped to the consistency of crab meat
¼ cup chopped celery
¼ cup diced red bell pepper
½ cup chopped onion
1 teaspoon minced garlic
2 teaspoons old bay seasoning
1 teaspoon fresh lemon juice
¼ cup vegan mayo
1 head of butter lettuce
Vegan butter
Lemon wedges to serve
Directions
Heat 2 tablespoons of the oil in a large skillet over medium-high heat.
Add the hearts of palm and sauté for 8-10 minutes, stirring occasionally to prevent sticking.
Cook until golden brown on all sides.
Set aside to cool, and add celery and red bell pepper. Mix well.
In a separate pan, heat ½ tablespoon of oil in a skillet over medium heat.
Add the onion and sauté until translucent, about 3-4 minutes.
Add the garlic and sauté another minute.
Remove from heat and add the onion mixture to the hearts of palm mixture
Add the old bay seasoning, lemon juice, and mayo.
Take 1-2 leaves of lettuce and stack them together, then divide the hearts of palm mixture and make 4-6 "lettuce wraps"
Serve at room temperature with wedges of lemon and melted vegan butter.
For added spice, garnish with jalapenos.
————————————————————————-
At Milestones and Onsite we incorporate high quality ingredients from local farmers to ensure that everything we do helps aid in the healing process. The culinary experience at Milestones and Onsite, is a crucial part of our signature healing hospitality.
For more recipes from the Onsite Kitchen, articles from our clinical team, descriptions of Onsite's robust digital and in-person experiences, and powerful stories from Onsite Alum, pick up a copy of our annual Onsite Journal.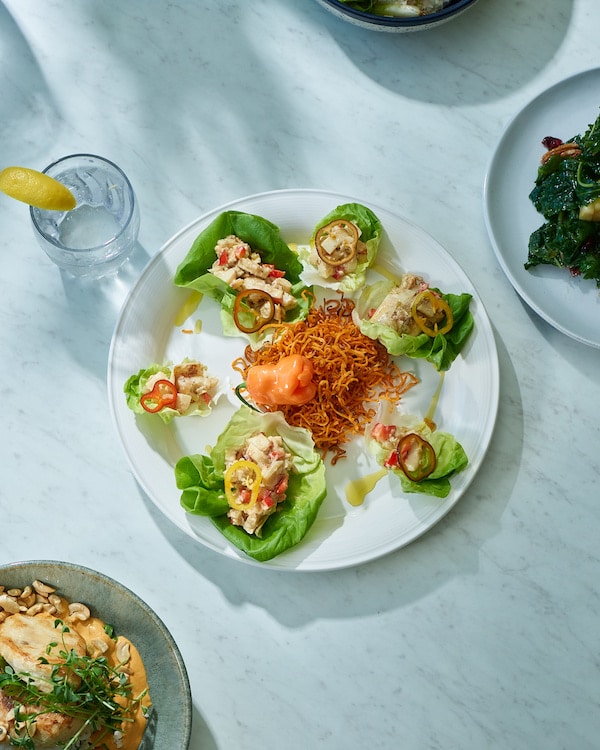 New resources from Onsite