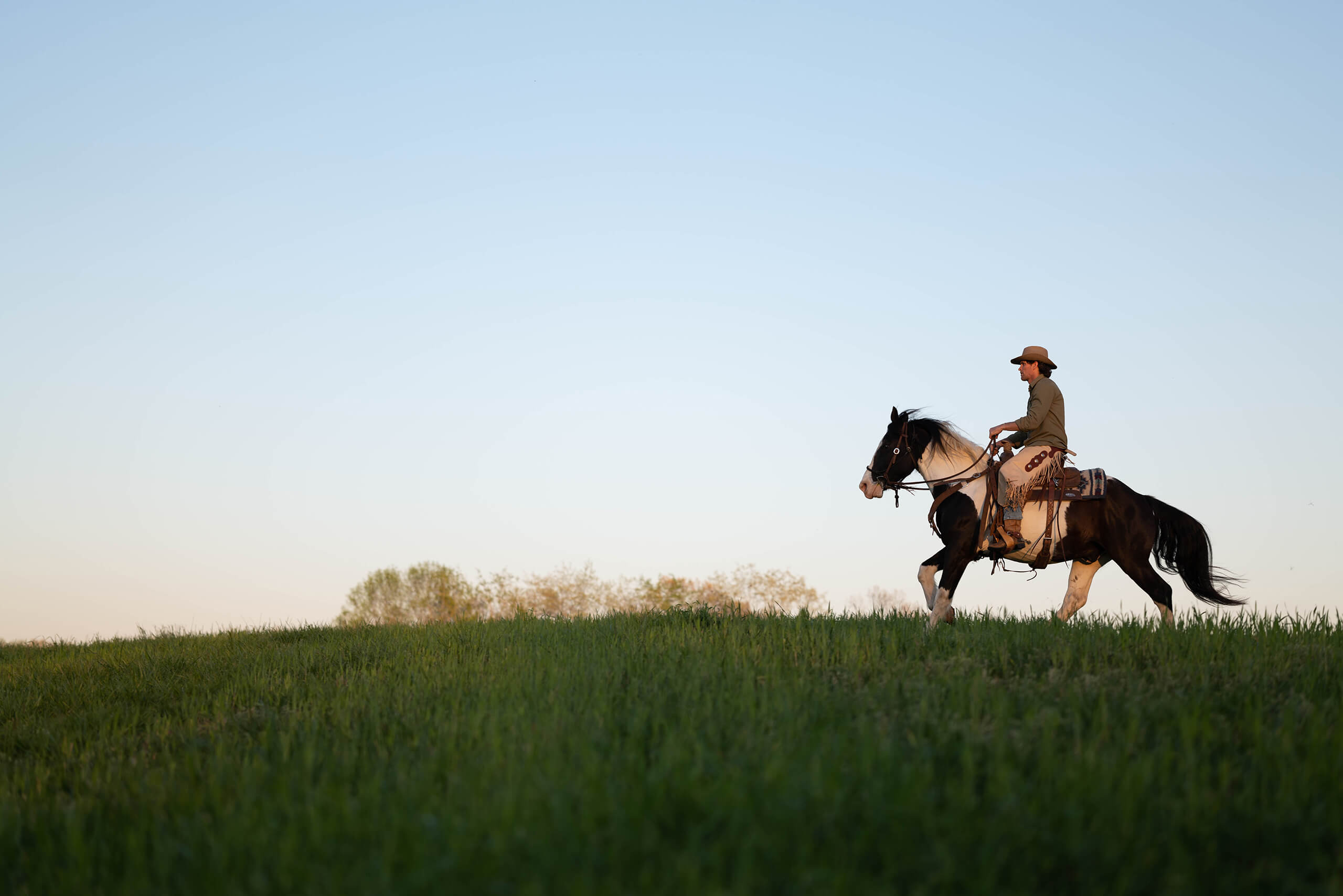 An adventure for your mind, body, and spirit
Experience the magic of Onsite in the Wild West. Deepen your understanding of yourself with a knowing and trusted four-legged friend as one of your guides. After long days out in nature, rejuvenate with delicious meals and boutique amenities at a beautiful ranch.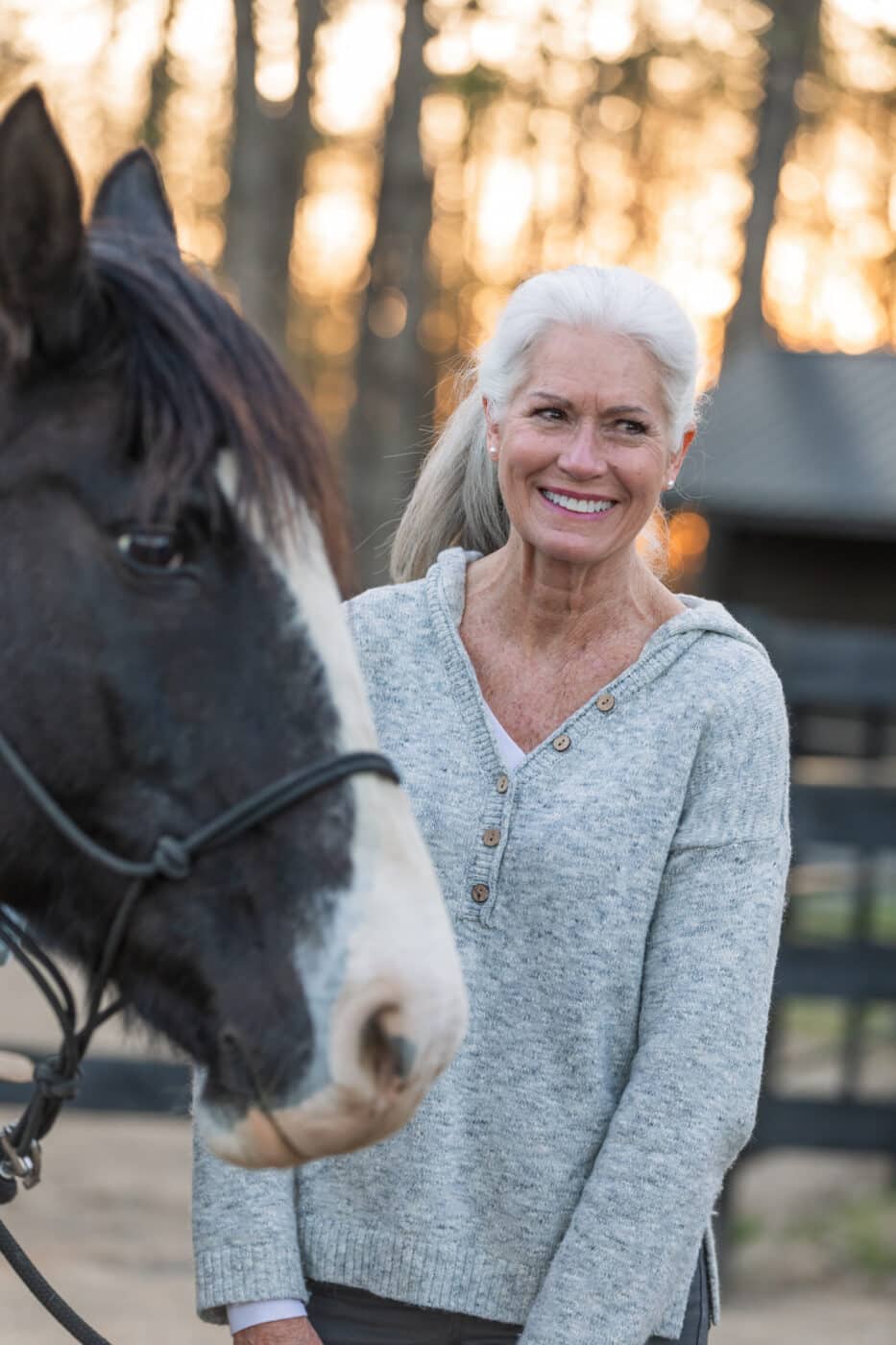 Upcoming Adventures
Book now and ride into reconnection.
Each day will include:
Psychoeducational lectures
6 hrs of experiential group therapy with a small cohort
Experiencing the mental health benefits of nature and green space
Deepening connection with a horse specifically picked for your needs
Group processing with space for each individual to share their story
Adventure includes:
Premium lodging at a boutique guest ranch
All-inclusive experience, including three meals a day
Daily horseback riding, available to all levels of riders
Personalized accommodations for diet and health
Individual Cost: $6,900
Couples Cost: $8,500
April 28-May 3, 2024 Colorado | Couples Experience
Open
October 13-18, 2024 Colorado | Individual Experience
Open
Call for 2025 Dates Montana | Individual Experience
Open
What an enormous, but lovely, task to try and explain what the Onsite adventures have meant to my

heart and soul

. Riding to the top of a mountain, tying off your equine companion, sitting and sharing with a like-minded group of companions and the best therapists. The conversations are

incredibly healing

, but so is the immersion in the bounty of the Rocky Mountains. I cannot endorse this more.

The experience exceeded every expectation I had. The leaders were so grounded and created an environment that made me feel

open, safe, and supported

. The horses and being outdoors were game changers for me. I will forever recommend this program!

Our leaders were excellent. Warm, flexible, and creative. Their skill level was

incredible

. I am in awe of them and their work.

Megan is undeniably trustworthy, and I feel 100% confident following her into any terrain. Connie is magical in her ability to encourage me to dig deeper. The team together was an

unbelievable force of healing

.
Frequently asked questions
Common questions about our adventures.
Do I need to have familiarity with horses to do this program?
No! Are you willing to get outside your comfort zone and show up wholeheartedly? You're in! Our incredible guides and therapists will expertly assist you in getting acquainted with the horses and curate the best experience possible, no matter your experience level!
How do I know which equine adventure is right for me?
Our equine adventure experiences will help you deepen your understanding of yourself with a knowing and trusted four-legged friend as one of your guides. However, the differing ecosystems and accommodations will provide unique and distinct experiences.
In Colorado, guests will get lost (metaphorically) in the majestic sagebrush and red rock landscapes of the Rocky Mountains, returning to the luxurious accommodations of a working dude ranch. You'll unwind from the day in a larger community, sharing meals and fire pit conversation.
In Montana, guests will ride among lush green pines in the breathtaking big sky country. Accommodations are private and offer a more rustic lodging experience.
When you're ready to take the next step, our trusted admissions team will help guide you to the right program to meet your specific goals and needs.
What therapy techniques are used?
Using a host of cutting-edge therapeutic modalities, including EMDR, psychodrama, experiential therapy, internal family systems, and more, these programs curate the opportunity to incorporate and weave equine therapy throughout the entire experience.
Who leads the Adventure experience?
Megan Repass, our equine and adventure therapy director, oversees and leads all our adventure experiences, assisted by a handful of adjunct adventure therapists and guides.
Megan earned her Master's degree in psychology from Lipscomb University and holds a license in substance abuse counseling. She is a certified clinical trauma professional and uses modalities such as EMDR, IFS, psychodrama, and experiential therapy.