Curry Spiced Garbanzo Bean Stew
From the Onsite Kitchen
Curry spiced Garbanzo Bean Stew with Citrus Yogurt and Paratha
As featured in the Onsite Journal Volume 3
Stew Ingredients
1 can of garbanzo beans, drained
3 ounces red onion, diced
1 red bell peppers, diced
¼ fennel bulb, diced
2 garlic cloves, minced
6 ounces of your choice of vegetables
2 ounces vadouvan or curry powder
1 tablespoon oil
1 cup vegetable stock
Salt and pepper to taste
Directions:
Sweat diced onions, peppers, fennel until translucent with oil.
Add minced garlic and cook for 30 seconds.
In a separate pan bloom vadouvan with 2 tablespoons of oil then add to onion, pepper, and fennel mixture.
Continue cooking for 1 minute then add garbanzo beans and vegetable stock.
Bring to a simmer and cook for 30 minutes.
Add your choice of vegetables and adjust seasoning.
Garnish with cilantro or fennel fronds.
Yogurt Ingredients
5 ounces Greek yogurt
1 limes zested
1 lemons zested
Juice of lime and lemon to taste
Salt to taste
Directions:
Mix all ingredients and adjust juice and zest to liking.
Stew Ingredients
1.5 cups wheat flour
1.5 cups all purpose flour
½ teaspoon salt
½ – 1 cups of warm water
¼ cup oil or ghee
Directions:
Mix flour, salt and warm water in stand mixer for 5 minutes on low until smooth.
Remove from mixer and place to rest for 15 minutes.
Roll out into a long sheet. (The thinner the better.)
Spread oil or ghee all over one side of the dough.
From the width side roll into a long tube and stretch dough to make sure it's even and tight. From one end roll into the shape of a snail shell to desired size.
Rest pieces for 10 minutes.
Smash and roll pieces into 5-inch circles.
Fry on flat top with oil or ghee.
We hope that your time around the table is enriching for your mind, body, and soul.
For more recipes from the Onsite Kitchen, articles from our clinical team, descriptions of Onsite's robust digital and in-person experiences, and powerful stories from Onsite Alumni, pick up a copy of our annual Onsite Journal.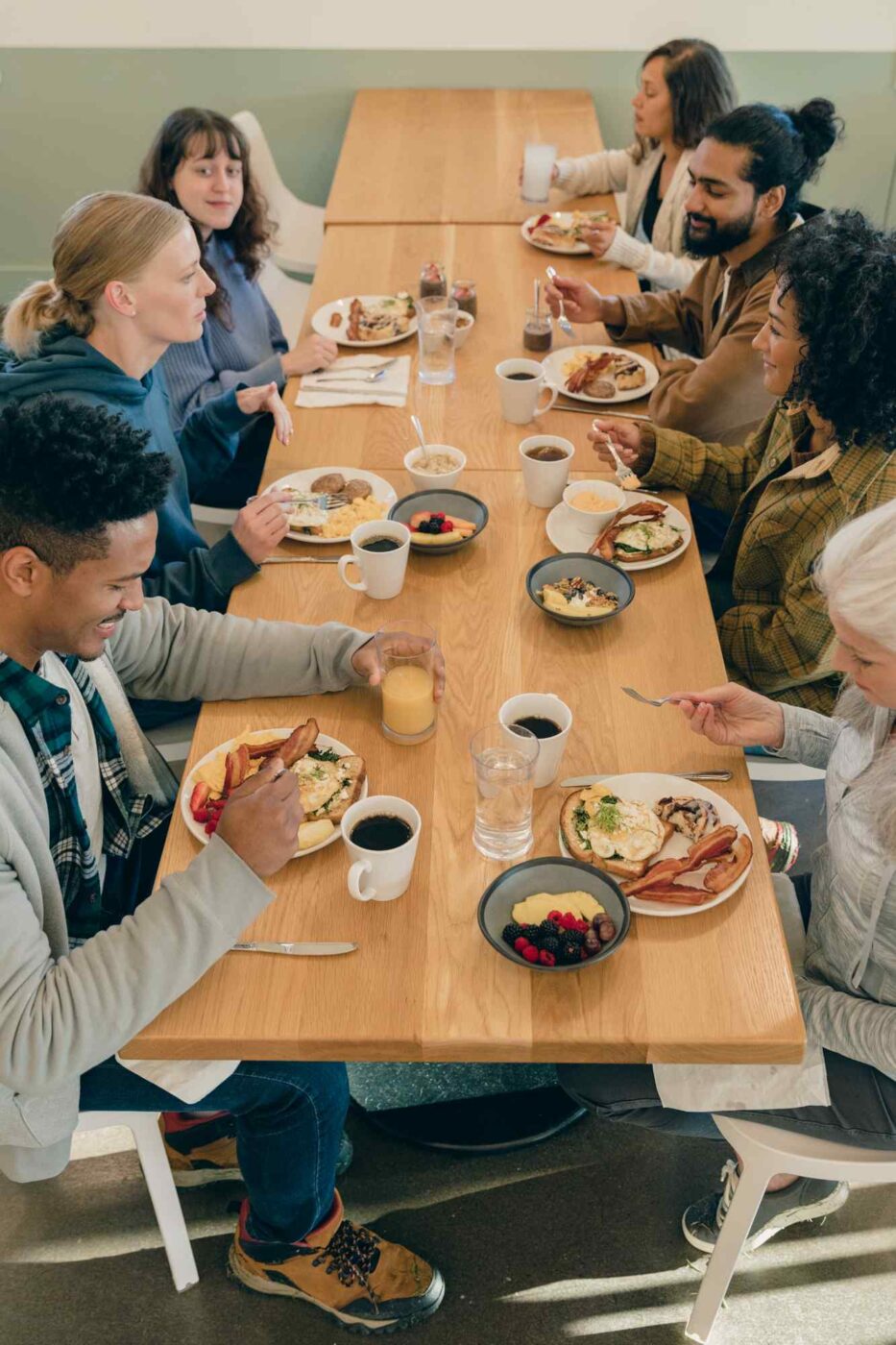 New resources from Onsite