Which workshop is right for you?
These days it feels like we're all grasping for ways to relieve stress, burn-out, depression, or anxiety. Many of us have come to terms with the fact that something about the way we're living isn't working anymore. We know something has to change—but we're not sure what.
At Onsite, we believe you already have everything you need inside you to live a life of deep peace, purpose, and belonging—you just have to re-discover it. It is possible to find the breakthrough and healing you're longing for—not just a band-aid to cover up your issues. Our world-renowned Onsite Workshops remove you from the distractions of everyday life and provide you with the environment you need to fully embrace the process and engage wholeheartedly in the healing you deserve.
Onsite is known and respected worldwide for group workshop experiences to help people connect with themselves and others in transformational ways.
But how do you know which program is the right fit for you?
When you're ready to take the next step in your healing journey, our trusted Admissions team will help you find the right experience for your needs and goals (you can read more about that process here.)
To help you in your process, we've outlined our three flagship workshops below.
Learn more about each workshop:
Living Centered Program
Life has a way of getting the best of us. We spend our days chasing activity, achievements, and accolades, yet somewhere along the way, we forget why we started in the first place. We begin to function as human doings instead of remembering that we are human beings. Sometimes we need a reset to remember who we are and what we actually want.
The Living Centered Program, our most popular experience, is a world-renowned workshop designed to help you bring your life back to center by connecting your current and past experiences and how they affect you today.
During this experiential program, our expert therapists guide you in rewriting your narratives and resolving areas of your life that keep you stuck to take back agency and access to the life you actually want to live.
The Living Centered Program is now offered on both our Tennessee and California campuses.
The Living Centered Program is right for you if…
You want more self-awareness to help unlock unrealized potential
You have experienced success yet still wonder, "Is this all there is?"
You feel aimless or stuck
Life's constant transitions have got the best of you
You feel like you're losing control and life is happening to you
You've forgotten how to have fun and play
You feel disconnected from yourself and the people closest to you
Hear from Living Centered Program alums in the embedded videos.
Learn more about the Living Centered Program.
Healing Trauma Program
No one escapes adversity. All of our stories are marked with heartache, disappointment, hurt, and pain. Yet, when we experience painful circumstances, whether in a moment or sustained over years, the world tells us to toughen up, forget about our trauma, and move on.
The truth is, if we don't deal with our past, it will deal with us. Until we go back and heal what hurts, our trauma will continue to negatively impact our present and our future. But parallel to our shared familiarity with adversity, is our shared ability to heal. At Onsite, we believe there is nothing that you cannot heal from. The pain of your past does not have to define you. But in order to heal, you need to feel.
Our Healing Trauma Program is designed to help you address the emotional pain, compulsive behavior cycles, and disconnection that often follows a traumatic experience. This world-renowned group experiential program provides you with the education and innovative tools necessary to support your recovery journey.
The Healing Trauma Program is right for you if…
You've experienced a traumatic event or historical, ongoing trauma from living in a traumatic environment
You find yourself doing things to numb or distract you from your feelings
You can't find the forgiveness you need to move forward
You feel the wear and tear of your mental state on your body
You notice circular thought patterns around past traumatic experiences
You feel like your healing journey has plateaued
You experience loss of appetite, lack of sleep, increased anxiety, hypervigilance, or depression
You feel unsure how to move forward
Hear from Healing Trauma Program Alumni:
Learn more about the Healing Trauma Program.
Healthy Love and Relationships
As humans, we're all wired for connection.
Yet unfortunately, many of us did not get our most basic emotional needs met in our early development. When we don't get our emotional needs met, we start to look to other relationships to fulfill those needs. This affects our self-worth and self-esteem, resulting in harmful and hurtful relationship patterns in adulthood.
We repeat what we don't repair, so we'll continue to live out the same scenarios and situations we experienced growing up until we find the space and guidance we need to explore what's behind these unhealthy patterns.
Healthy Love and Relationships, Onsite's revolutionary six-day experience will help you address the core wounds that drive self-sabotaging behaviors and the need for approval that continues to disrupt your relationships.
The Healthy Love and Relationships program is right for you if…
You find yourself in destructive relationship patterns
You dive headfirst into relationships to your own detriment OR you are guarded and self-protective in your most important relationships
You want to know what's getting in the way of you meeting someone
You desire connection, but all your relationships keep ending in the same way
You feel lonely even in your closest relationships
You're repeating and recreating unhealthy patterns from your childhood
You don't know how to set healthy boundaries
Hear from Healthy Love and Relationships Program Alumni:
Learn more about the Healthy Love and Relationships Program.
Ready to learn more?
Our admissions team would love to connect with you on a confidential call to discuss your options.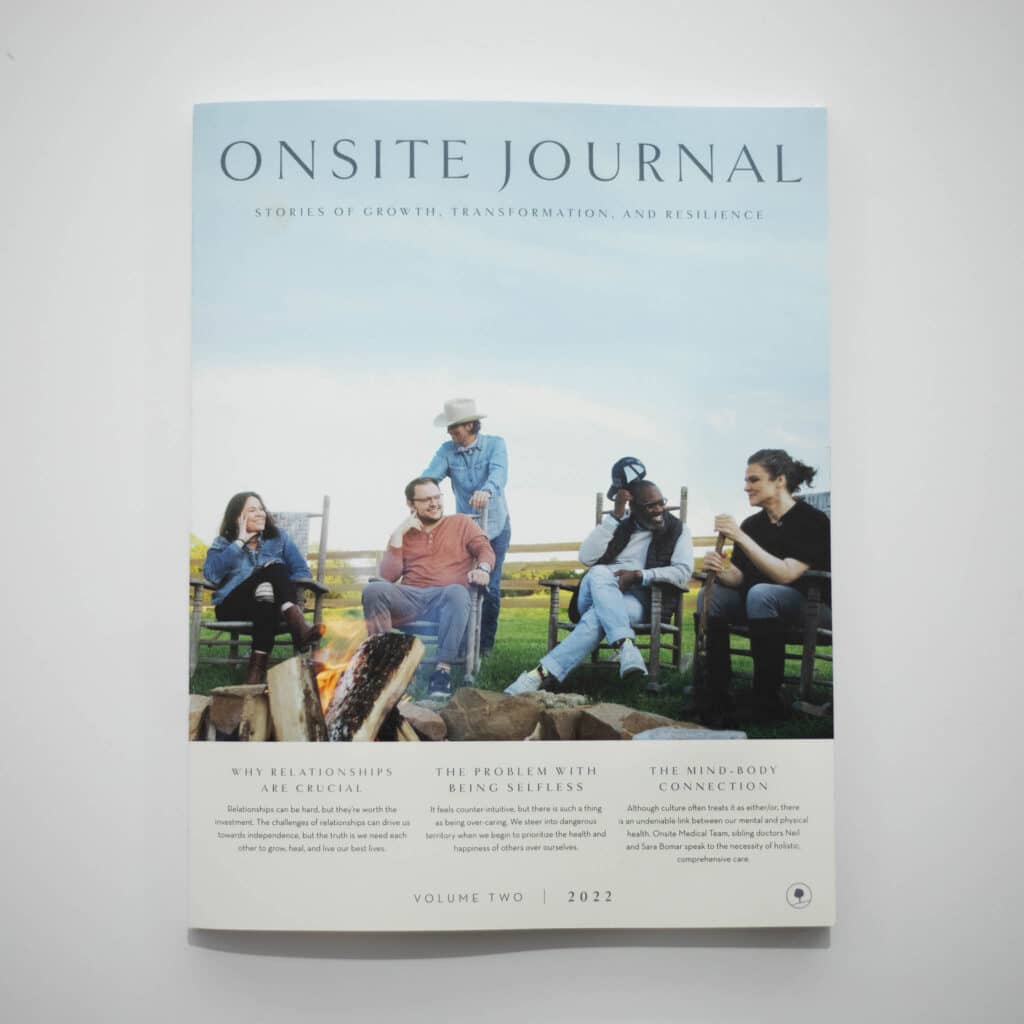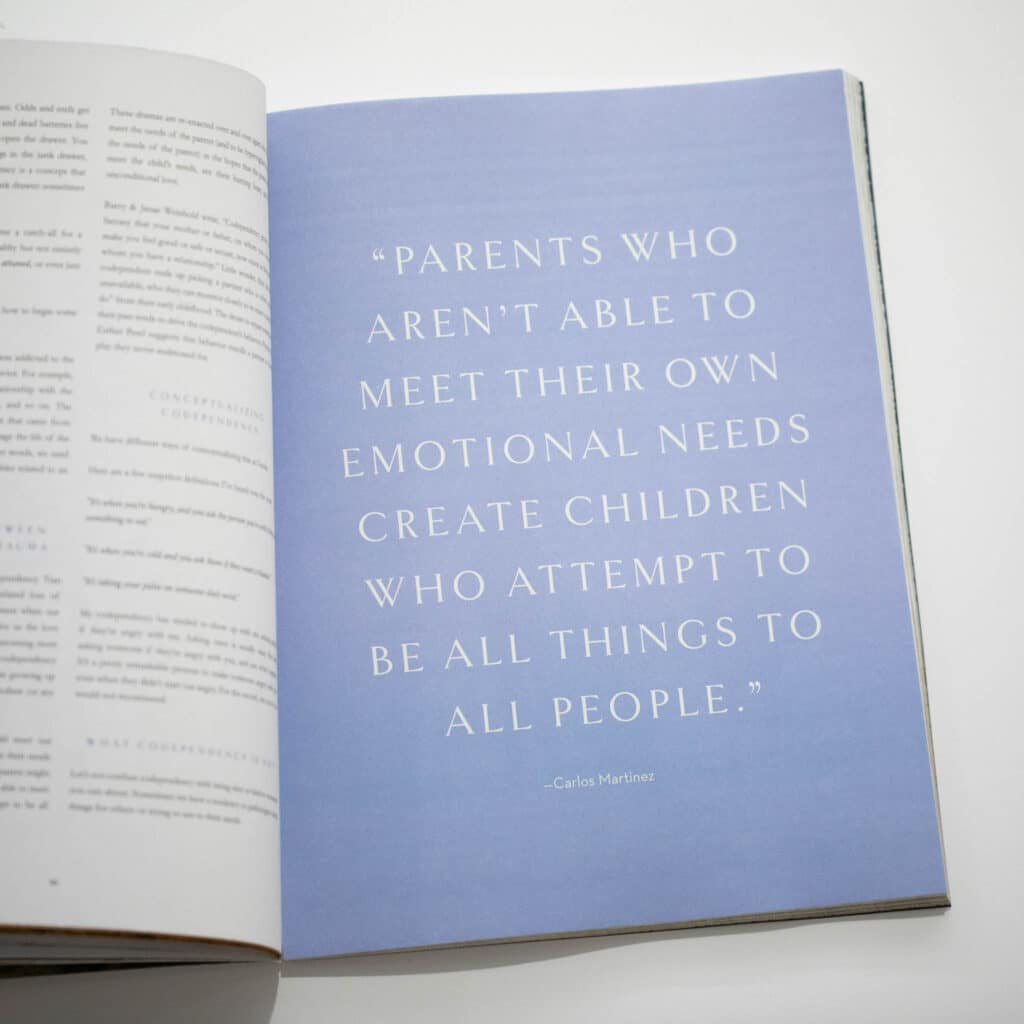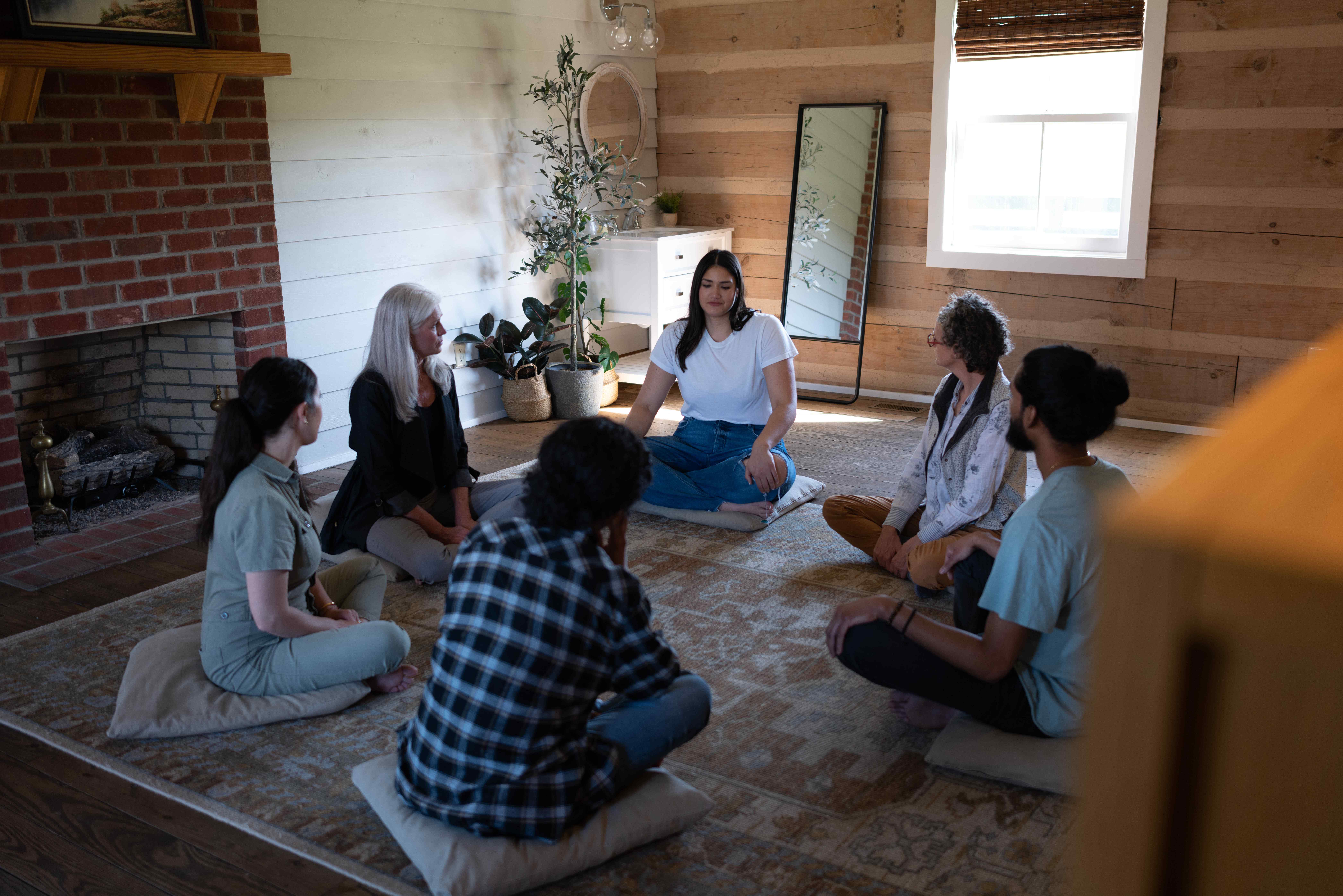 New resources from Onsite