We believe healing is a holistic experience—and that by nourishing our bodies, we can nourish our minds and spirits. Onsite's culinary team thoughtfully curates meals designed to heal and connect you from the inside out (plus, it's all reaaaaalllly delicious!)
Whether you're hosting guests or just need a weeknight recipe refresh, these two fan favorites from the Onsite Kitchen are easy to make and are sure to satisfy!
Fennel Crusted Salmon
Yield:
4 servings
Ingredients:
4-6 oz, skinned salmon fillets
Salt and freshly ground black pepper to taste
1 Tbsp fennel seed
1 Tbsp minced fresh rosemary
1 Tbsp minced orange zest
2 Tbsp olive oil or butter
Heat oven to 400 degrees
Season fillets on both sides with salt and pepper
Grind fennel seed coarsely in a coffee or spice grinder and mix with rosemary and orange zest. Press this mixture onto the top of each fillet
Heat a large nonstick skillet over medium-high heat for 3 or 4 minutes
Add the oil or butter when it shimmers, place the fillets, coated side down, in the pan
Cook about 1 minute, or until the spice mixture forms a nicely browned crust
Turn the fillets and cook about a minute more, then transfer to the oven
Cook about 4 minutes for rare salmon, 5 to 6 minutes for medium-rare and 8 minutes for well done
Place even amounts of fennel slaw on top of each piece of salmon

see sub recipe
Fennel Slaw
Yield:
4 servings
Ingredients
1 fennel bulb, cored, thinly sliced against the grain
½ red onion, thinly sliced against the grain
dash Kosher salt
1 juice of a lemon
1 Tsp champagne vinegar
½ Tsp dijon mustard
2 Tbsp olive oil
1 Tbsp chopped dill
1 Tsp chopped fresh thyme
Place fennel and onion in a bowl and season with salt
Whisk together lemon juice, champagne vinegar, mustard and olive oil in another bowl
Pour over fennel and onions
Fold in dill and thyme and reserve for 1 hour at room temperature to macerate
We hope that your time around the table is enriching for your mind, body, and soul.
For more recipes from the Onsite Kitchen, articles from our clinical team, descriptions of Onsite's robust digital and in-person experiences, and powerful stories from Onsite Alumni, get a copy of the newly released annual Onsite Journal.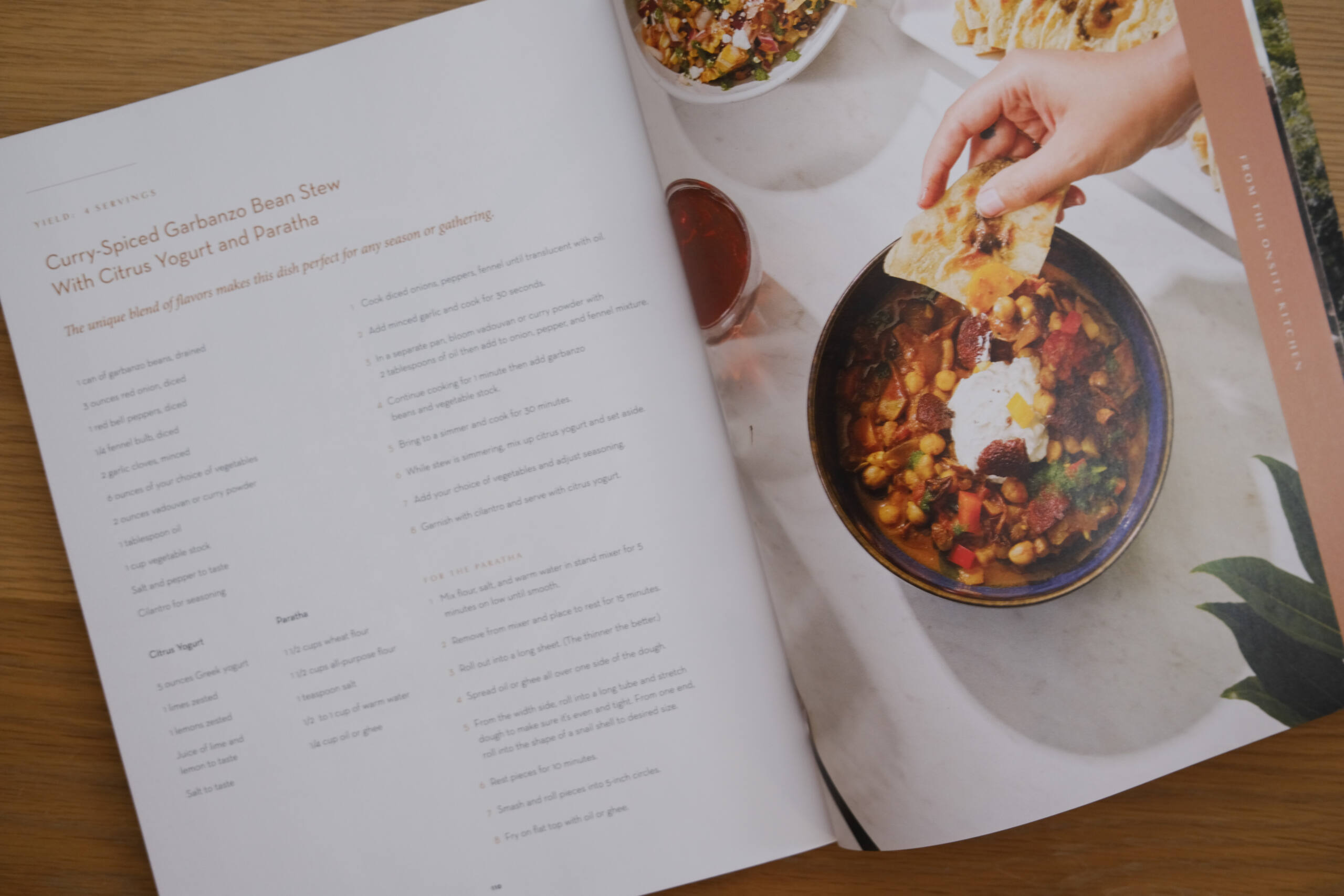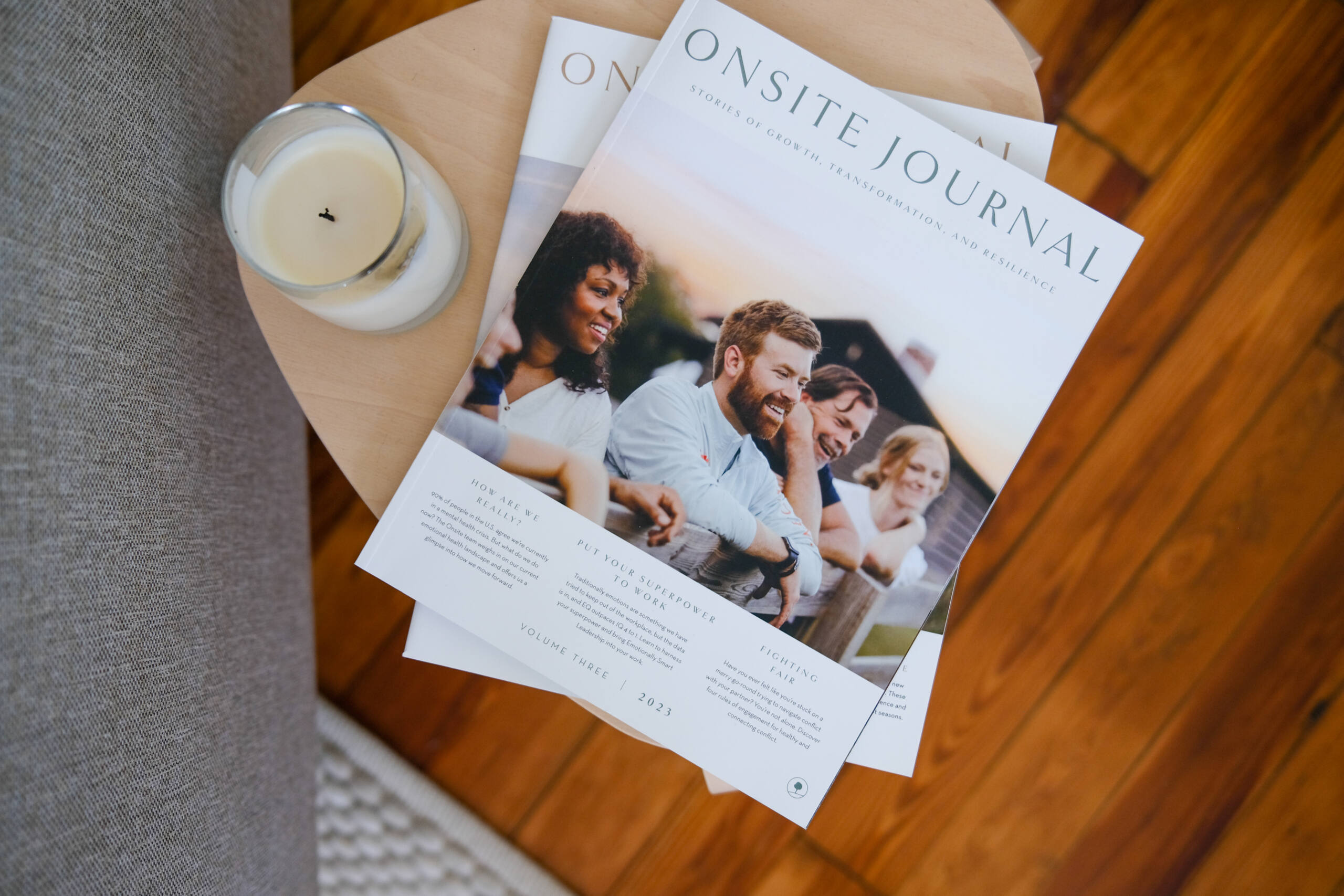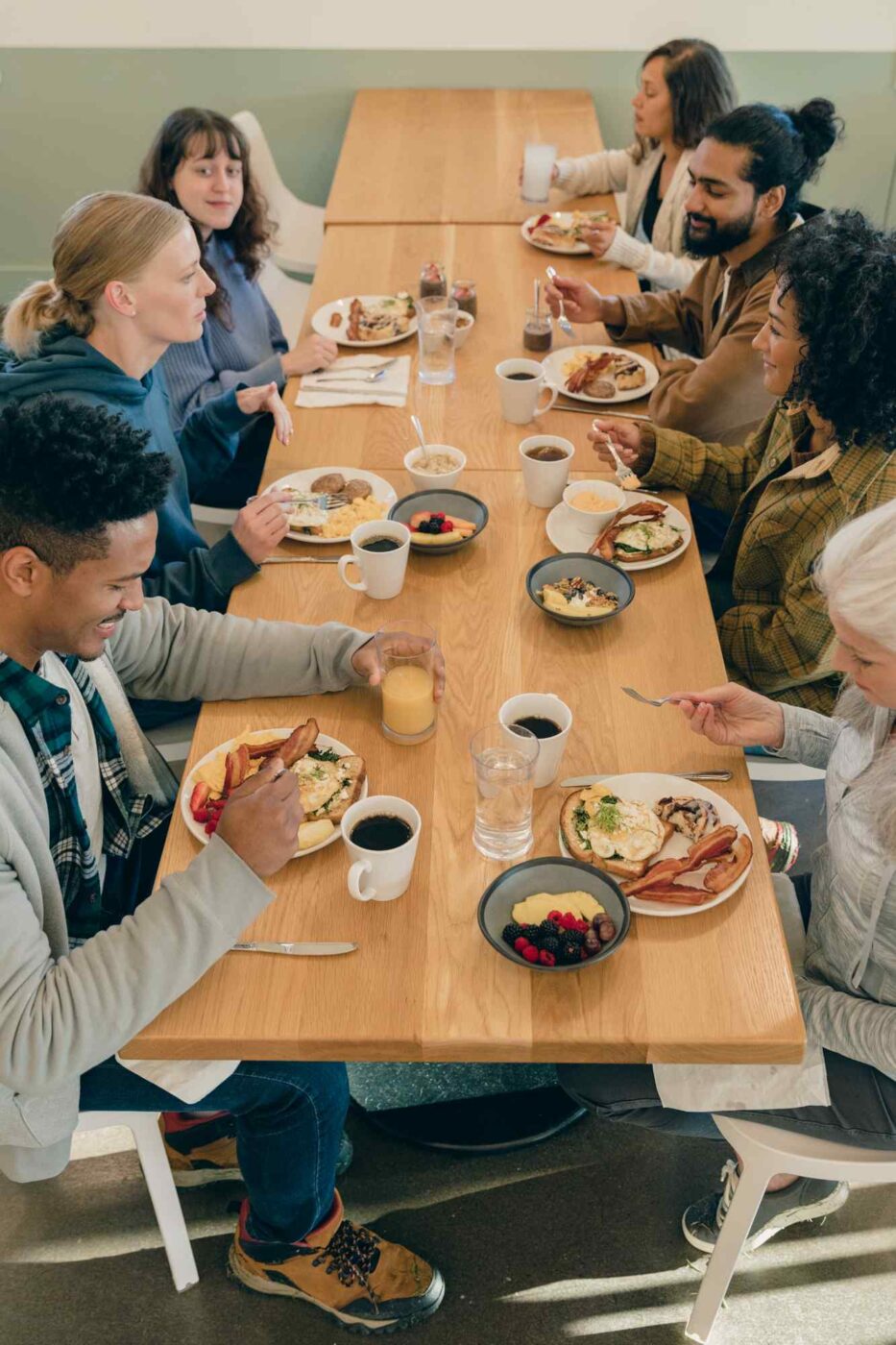 New resources from Onsite